"

an amazing folksinger, destined to grow, capable of instilling impressions so rare, with an aura of poetry"
— Roots Highway - Italy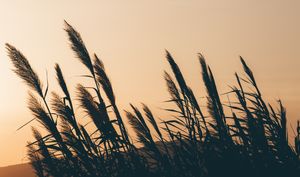 NEW ALBUM COMING 2024
After several false starts due to Covid lockdowns and subsequent virus waves, I can report that I have finally finished the recording phase of my new album. It's my fourth studio album, and it's been a long time between drinks. I feel like a new kid on the block, returning to an industry that has drastically changed since my last release, and now changed again due to the effects of Covid. But one thing remains the same, the absolute joy and celebration of making music!! 
It has been a wish of mine for many years now to make an album with Dutch guitar master,  and my sometimes sideman BJ Baartmans, producing and playing at his fantastic studio Wild Verband in Boxmeer in The Netherlands. We gathered a super cool band to join us including Sjoerd van Bommel, Tom Baartmans, Rob Geboers, and Marie-José Sonneveld-Didderen. For those of you who have followed my journey, you will know that BJ and I recorded the 'digital single' AURORA many years ago now for the Van Gogh Museum in Amsterdam. I knew then, that one day we would make an album together, and what an album we have made!!! 
My recording philosophy has always been to; A: try to write great songs, B: gather my favorite musicians, and C: put them in front of a  microphone and let the magic happen, and this album was no different.  There was just such a buzz of musical passion in the studio, and I think we captured something super special. I will tell you more about that later, and I can't wait for you all to hear it. For now, in order for this music to have as much chance as possible of finding it's way in the world, there is a lot of necessary, behind the scenes work to do between now and release date.  
I'll admit that I am not a child of the digital age, the reality is that artists like me often get lost in the noise of today's social media landscape, I see myself as an 'artist', not a 'brand'.  I would rather be 'doing', than 'posting about doing', in keeping with the pure motive of my process, but I will try to fit into the new online reality also. I do love the accessibility that technology offers between me and my listeners and friends near and far, and so I hope to let you share in more of my many and varied artistic pursuits and share some of the things that you may not know about me through photography, painting, poetry, videos and my life here in rural France. I rarely sit still, and in truth, there's been a lot of 'doing' going on in my life since our move from Australia to France. With the release of new music and my reconnection with the musical part of my life, I intend to start sharing some of my journey with those of you who might be interested.
I know many of you have followed and supported me from the very early days of my career,  and I say "Thanks for your loyalty and thanks for waiting so long for me to return to making music". See you out there, or online soon. XXX