Bio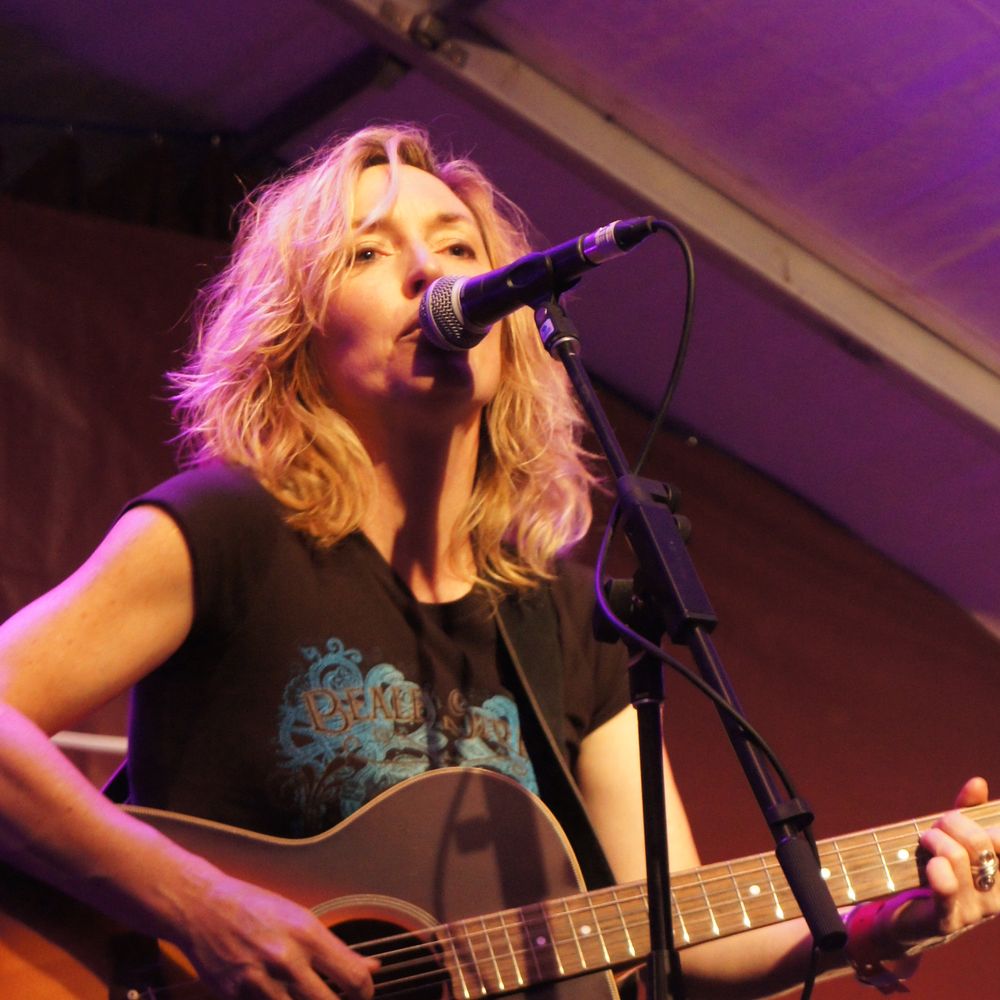 The title of Marisa Yeaman's debut album Pure Motive, was a fitting description for the path that her music career has taken. The creative seeds were planted for this Australian singer-songwriter traversing dusty outback roads as a child with her family as they travelled the country.  This introduction to life gave her a rare perspective, her songs are poetic commentaries carved from the tree of life.
"Yeaman looks beneath the surface of human nature with the perception of a sage." – Hybrid Magazine USA
She draws from a broad palette of influences, and as a result, her music is often hard to categorise, folk-based lyrics, but with a sound skirting the fringes of blues, country, and even jazz. She relates to her audiences in a direct exchange that brings the listener inside the songs to enjoy the journey from the passenger seat. She is capable of holding a room with just a guitar and her voice, and yet she is equally at home out the front of a full band.
This female troubadour has played festivals and venues across Europe, UK, USA, and Australia building a loyal audience for her work, and she has shared stages with some of the most respected songwriters of our times including Tom Russell, Chris Smither and Rod Picott. Speaking a universal language, her music has enjoyed radio airplay in more than 18 countries.
Marisa has written and self-produced three critically acclaimed albums which have all climbed the European Americana Charts. Her debut album Pure Motive (2006) found an audience across Western Europe, and her follow up album Roadmap Heart (2008) built upon that success.
Moving to The Hague in the Netherlands for the release of her third album, Voices from the Underground, it was during this time, in 2012, Marisa had the rare honour of being invited to write, perform and record a song for a project with the Van Gogh Museum in Amsterdam, and also to work with the Groninger Museum.
'Marisa Yeaman with Voices from the Underground, is in good company in the March edition of the Euro Americana Chart. Only Gurf Morlix, Buddy Miller and Lucinda Williams score better in the Top 5, and there we find the Australian singer-songwriter, an achievement most could certainly live with.' Beale Street, Belgium
She later returned to Australia before taking a break to study in 2014, her hiatus was never intended to be so long, but her energies were diverted into the writing of her first book which was published in 2019.  With a music career spanning over two decades, she is still driven by that same 'Pure Motive'. Marisa now lives in rural France and is about to release her fourth studio album in early 2023.